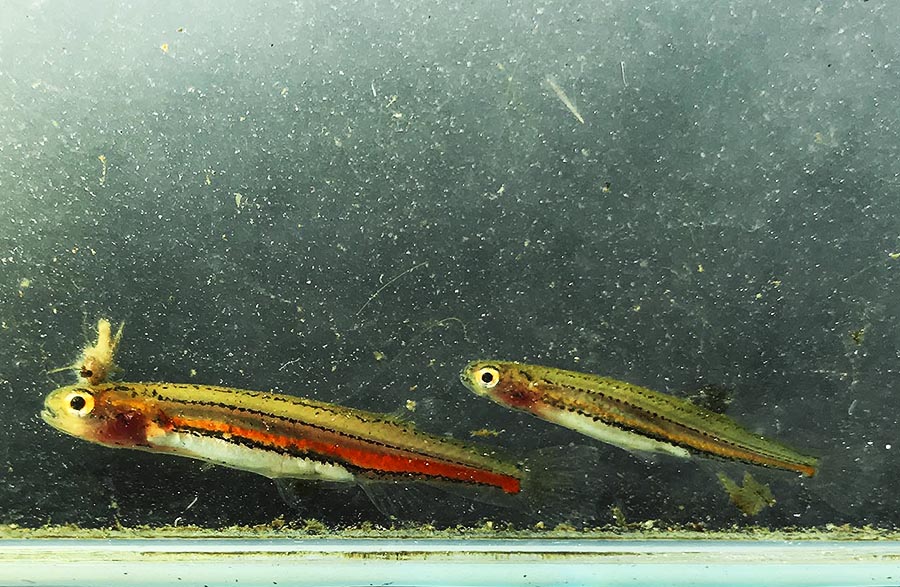 01 Nov

Dwarf Galaxias Surveys Galore

For the last week of October 2019 we undertook four targeted Dwarf Galaxias (Galaxiella pusilla) surveys including 2 in Narre Warren, 1 in Berwick and 1 in Baxter.

Most interesting was the different stages of the breeding cycle they appeared to be in.  Thos in Baxter and Berwick appeared to have completed their breeding cycle some time ago, as we caught mostly adult males and juveniles (i.e. young of year).

However, over in Narre Warren, we caught only adult males and females, with the males in full breeding colour and females in berry.

The only discernible explanation we could find, was the quality of habitat at the Narree Warren locations was much higher, with a dense Melaleuca overstory offering shade and assumedly lower water temperatures.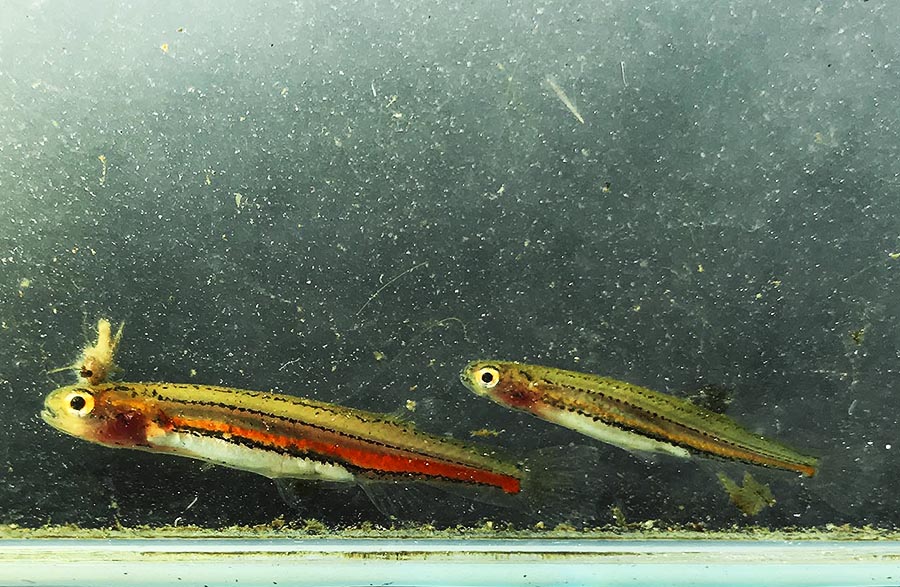 Adult (left) and juvenile (right) male Dwarf Galaxias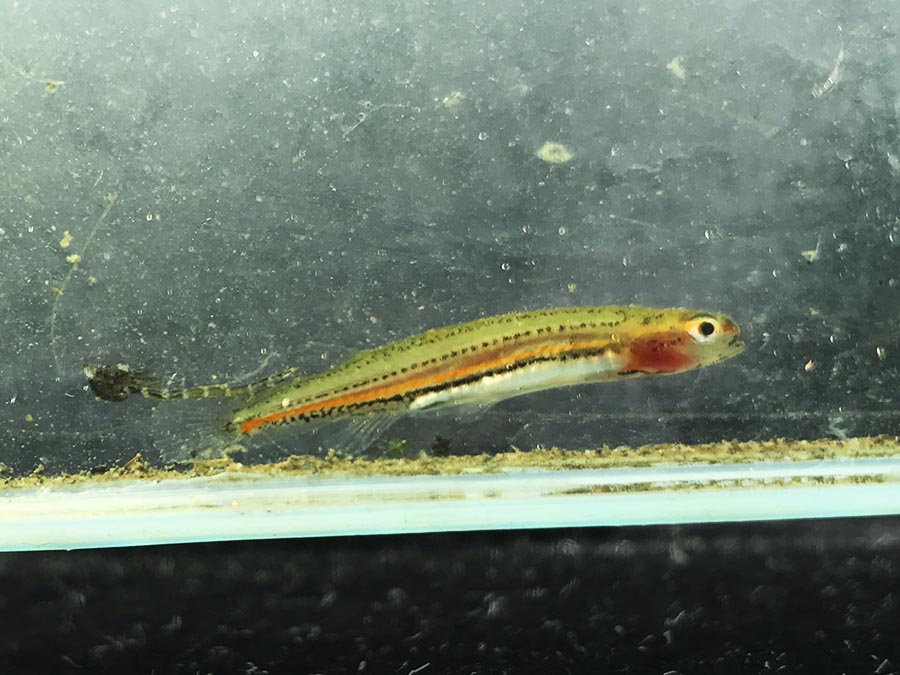 Juvenile male Dwarf Galaxias